Conversations leading to purpose-driven action are central to Everyday Democracy's approach to community change. Over the past three decades, our team has worked with over six hundred communities utilizing our Dialogue to Change approach to generate community-driven solutions to local issues.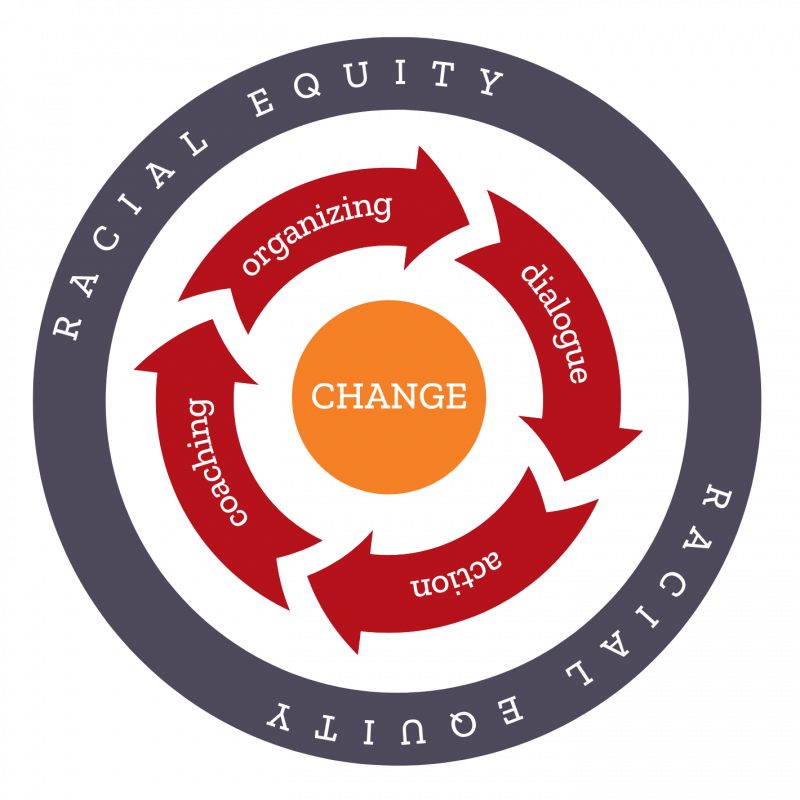 The Dialogue to Change process begins with inclusive community organizing that draws people from all parts of the community to work on a shared issue. Next, several small, facilitated dialogue groups meet to consider the issue from multiple perspectives and explore practical solutions. Then, moving to action, participants connect the ideas from the dialogue to actionable outcomes, ranging from new projects and collaborations to institutional and policy change. Following the action forum, we provide coaching on implementation and sustainability.
Our racial equity approach pays special attention to the ways in which structural racism and other overlapping systems of oppression shape the issues communities face. Centering the voices of those most impacted by harmful policies and practices leads to more equitable, community-driven solutions to longstanding, interconnected issues.
Dialogue to Change helps communities create their own space for engagement, equity, and problem solving. Here are some examples of communities that have sustained the dialogue approach and embedded more democratic and inclusive practices into the way they operate: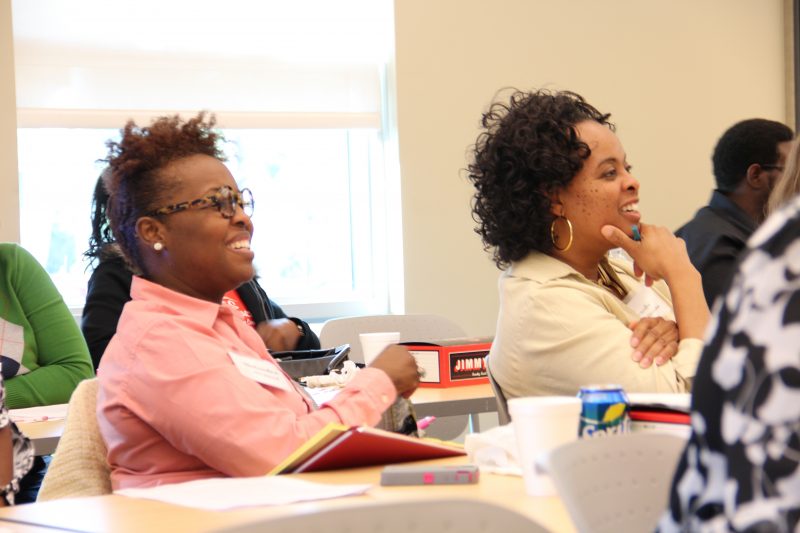 Residents of Palm Beach County, Florida, first used Dialogue to Change in 2002 to address deep racial tensions following the hanging of a young black man in Belle Glade, FL. Community Partners of South Florida, now an Everyday Democracy Anchor Partner, began conducting community dialogues which expanded to ten ongoing dialogue projects across the county.
In 2010, residents joined across the county to discuss early childhood development. These dialogues resulted in community-driven initiatives, such as PSAs and ongoing advocacy campaigns for new community services.
Since 2017, Palm Beach County has participated in the MacArthur Foundation's Safety and Justice Challenge, using our tools and training to engage the community in their work on police and criminal justice reform.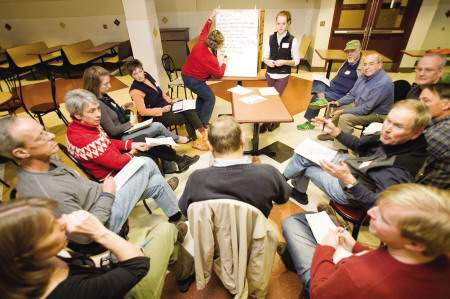 In 1999, residents of the small coastal city of Portsmouth, New Hampshire decided to implement Dialogue to Change to address concerns around bullying and student behavior in the local middle school. Following the dialogues, schools noted an increase in awareness and a decline in bullying.
These first "Portsmouth Listens" talks sparked enthusiasm among community members. Dialogues have continued for over two decades in the local education system and greater city. In 2007, the community used Dialogue to Change to reach the decision to renovate rather than relocate the middle school due to environmental impact. In 2017, Portsmouth Listens hosted a community dialogue on affordable housing that lead to a series of recommendations for the city's new housing ordinance.
Most recently, the City of Portsmouth engaged Portsmouth Listens for a public dialogue on the use of a new public gathering space, to ensure voices from all parts of the community were incorporated in the decision-making process.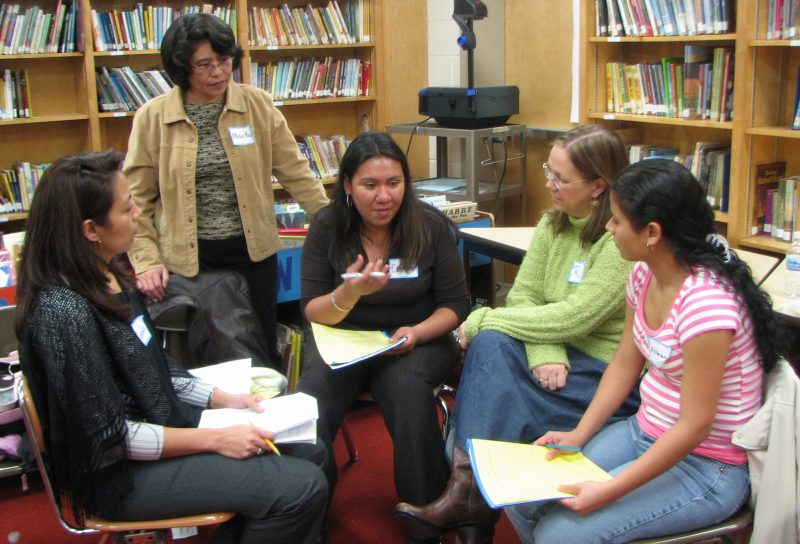 In 2002, the Montgomery County, Maryland, Public School (MCPS) system—one of the largest school districts in the United States, and one of its most diverse—engaged our Dialogue to Change approach to address a major achievement gap in test scores between white students and students of color.
Over two decades, the dialogue approach at MCPS expanded to include thousands of administrators, teachers, students, and parents. These conversations on student achievement and parent engagement have led to improved understanding of the impact of structural racism and changes to institutional policies and practices, including new tools for student communication and behavior plans designed with racial equity. In 2013, community dialogues on barriers to parent involvement established culturally proficient, multi-lingual parent support systems.
MCPS continues to use the Dialogue to Change approach to tackle racial disparities in student achievement, including students and staff in facilitation and ongoing training.